The 2021 NIH Virtual Seminar on Program Funding and Grants Administration has been designed to provide you with a unique opportunity to learn about the NIH grants process, programs, and policies directly from NIH & HHS experts.
This event is intended to help:
Demystify the application and review process;
Clarify federal regulations and policies; and
Highlight current areas of special interest or concern.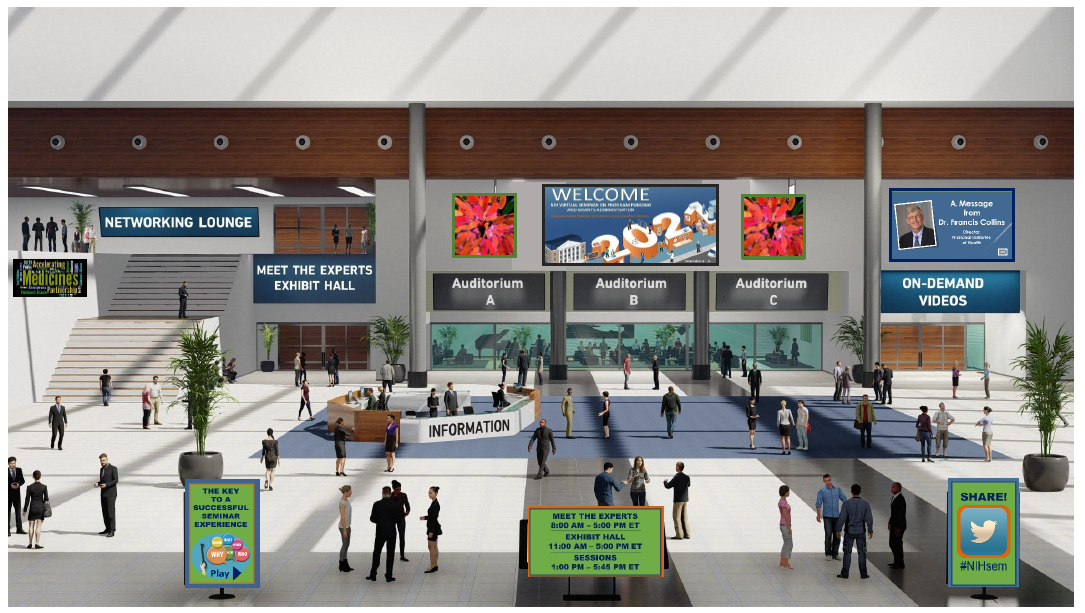 Who Should Attend?
This seminar is designed for those who are new to working with the NIH grants process – administrators, early stage investigators, researchers, graduate students, etc. For those with more experience, NIH experts provide a few sessions that are designed for participants that are more advanced and are focused on more in-depth polices and processes.
What to expect?
You may be familiar with the NIH Regional Seminar and wondering if this is the same event moved to a virtual environment. There are some similarities, but also some modifications to accommodate the new format.
Four Days: Monday, Nov. 1 - Thursday, Nov. 4
Three concurrent sessions on most days. Open to all participants - no further registration.
45-minute session times with a 15-minute break before the next one begins. All sessions are live, though a few will show a short pre-recorded video.
Staffed and Unstaffed Hours: All noted times are in the U.S. New York time zone - EDT

Concurrent Sessions 1:00 PM - 5:45 PM
Meet the Experts Exhibit Halls: 4 Rooms with Booths - NIH Central Resource Room (Staffed 11:00 AM - 5:00 PM); NIH Institute and Center - Rooms A & B (Times vary for staffing, but open 24/7 for resources); Special Topics and Funding Program Room (Times vary for staffing, but open f24/7 for resources).

Presenters and 1:1 Meet the Experts: Staff represent HHS and NIH programs, offices, and Institutes and Centers.
All this for free!
DAY ONE:
November 1

GETTING STARTED WITH THE ESSENTIALS
DAY TWO:
November 2

APPLICATION TO AWARD
DAY THREE:
November 3

PROGRAMS, POLICIES, & PROCESSES
DAY FOUR:
November 4

HUMAN SUBJECTS, MINI-CASE STUDIES, & SPECIAL TOPICS
DAY ONE:
November 1

GETTING STARTED ESSENTIALS
DAY TWO:
November 2

APPLICATION TO AWARD
DAY THREE:
November 3

PROGRAMS, POLICIES, & PROCESSES
DAY FOUR:
November 4

HUMAN SUBJECTS, MINI-CASE STUDIES, & SPECIAL TOPICS
Check out the AGENDA to view all the sessions that focus on these areas:
FOCUS ON NEW ADMINISTRATORS
FOCUS ON NEW INVESTIGATORS
ADVANCED & SPECIAL TOPICS
PLANNING CONSIDERATIONS
SPECIAL PROGRAMS
MINI-CASE STUDIES
HUMAN SUBJECTS IN RESEARCH
AFTER-HOURS CONVERSATIONS
Who are the Presenters?
This seminar involves over 75 NIH and HHS presenters! They include NIH policy officials, grants management, program and review staff, and representatives from the HHS Office for Human Research Protections (OHRP) and HHS Office of Research Integrity.
Where Can I Network with Peers and Chat with Experts?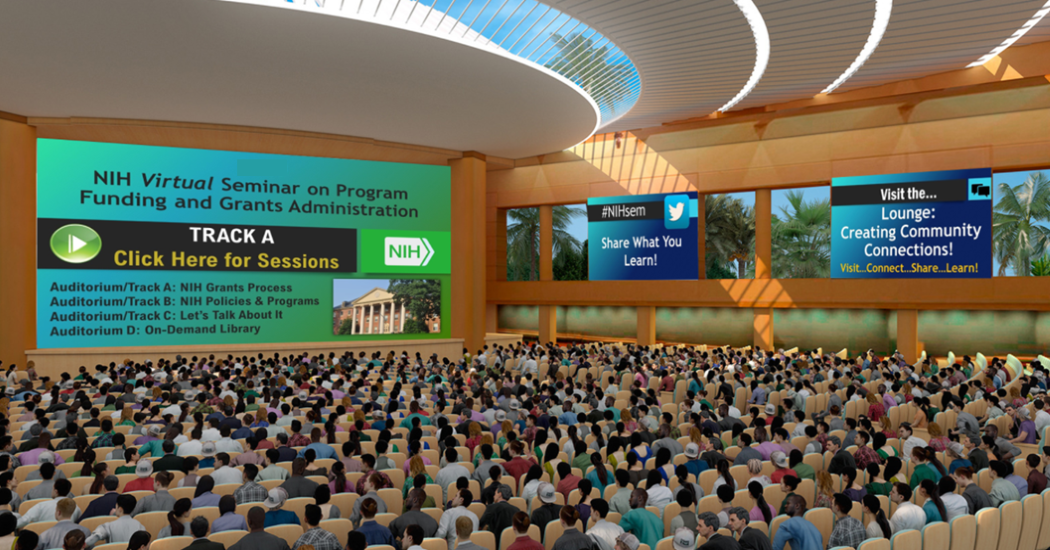 IN THE AUDITORIUMS
There are three auditoriums filled with 45-minute sessions from 1:00 PM – 5:45 PM EDT daily. All sessions are conducted live with presenters available to answer as many questions as possible during the given time. A Live Chat feature allows you to also share information with peers during the sessions!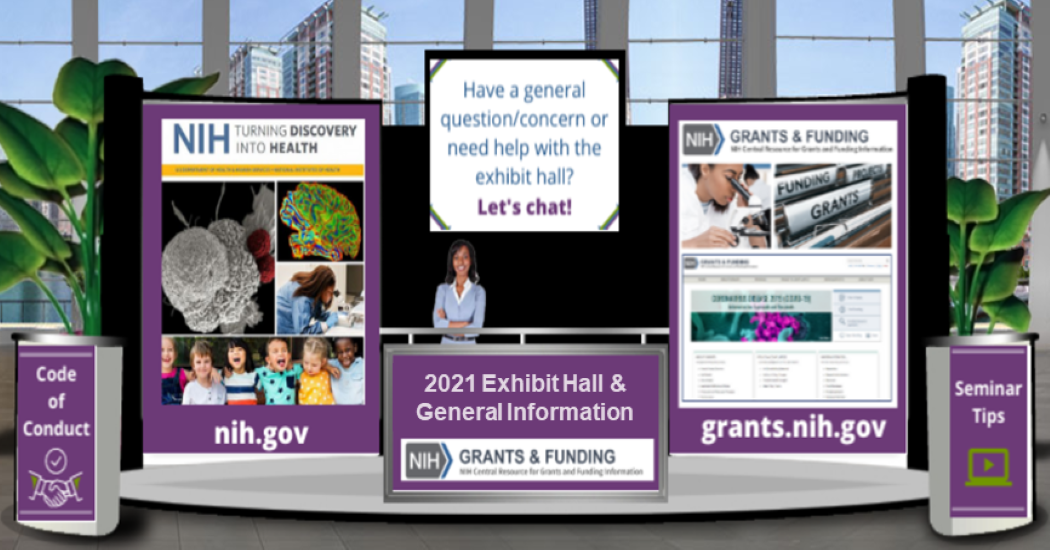 IN THE MEET THE EXPERTS EXHIBIT HALL
Visit four different rooms with over 45 different booths! Locate experts and make your 20-minute personal appointment to get specific questions answered. Find handouts and videos on grants policies and processes, info specific to Institutes and Centers, as well as trans-NIH programs to view and add to your "Swag Bag" to share with others.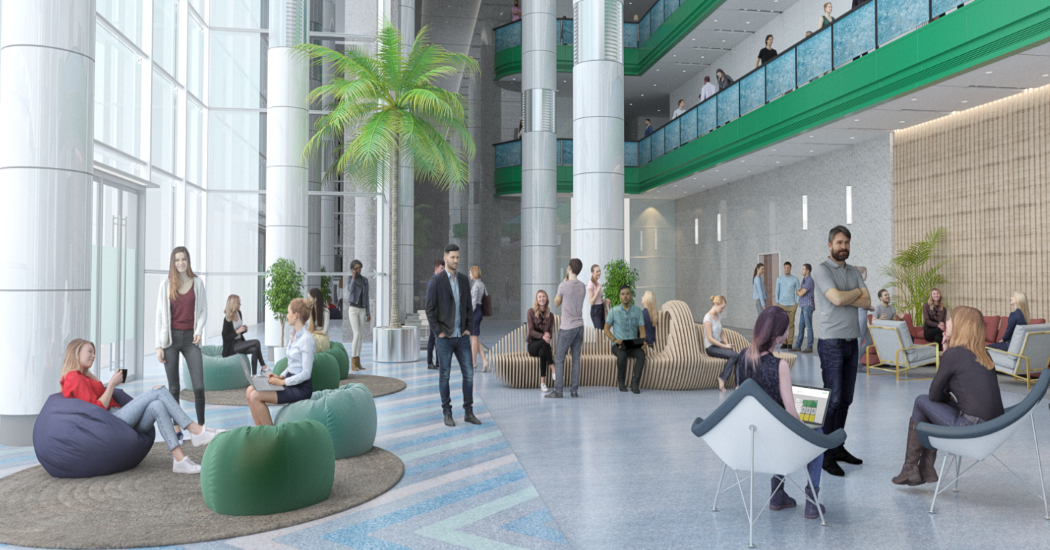 IN THE NETWORKING LOUNGE
During the seminar, use this networking opportunity to "Create Community Connections!" You're invited to share your reflections about what you know now...but wish you knew earlier about the NIH grants process. In addition, provide your best practice tips that might be able to help others along the way!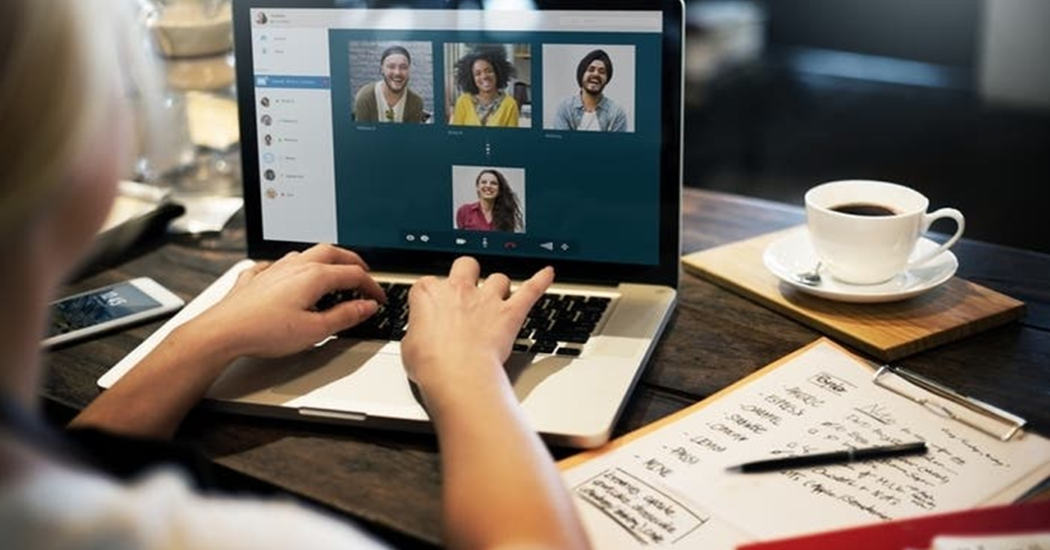 IN YOUR PROFILE
A matchmaking feature in this virtual platform allows you to find others to chat with based on various filter options focusing on areas of interest or expertise. Visit your profile page and use the filters to auto-match! Once you locate an attendee you'd like to chat with, simply send the chat request and start networking!
Still have questions?
For inquiries regarding the seminar, email NIHRegionalSeminars@mail.nih.gov
Information regarding future in-person seminars and a Listserv is available on the NIH Regional Seminar Webpage.
We look forward to seeing you in November!